Reduce Shipping Cost with Better Packaging
The Chemists at Red Arrow have developed a highly concentrated solution of many of our cleaning chemicals.
WebPak™ concentrates are packaged in a seven gallon container made to significantly reduce shipping costs.
Saves Shipping Costs
Fool-Proof Mixing
7 Gallons Concentrate Makes 55 Gallons Ready-to-Use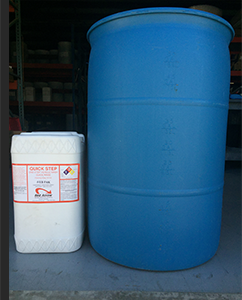 Easy to Mix & Ready to Use Products
Each WebPak™ will mix easily and thoroughly with water in a 55 gallon drum and will produce a ready-to-use product that will not separate or settle. It may be used through any pressure washer or automated wash system. This concentrated product is formulated to provide from 25:1 to 250:1 end use dilution.
Current Web Pak products:
Brush Soap
CFR-100
Citrus Clean X
HMC -25
#1 CW
AB-1
QOR-75
Quick Step
Whirlaway
XR-2
RAS 4.5